Posted by Eric on 31st May 2018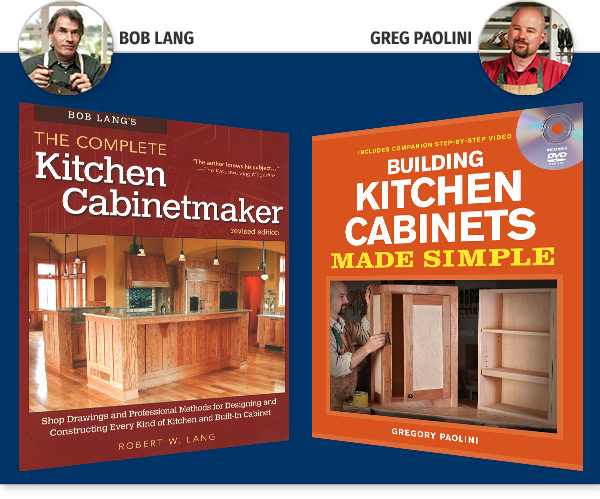 A Curated Selection of Cabinetmaking Masterpieces
We'll confess: we're no bookstore. But we know what it feels like to search endlessly for answers. The familiar idiom a needle in a haystack comes to mind. With so many woodworking books to choose from, Googling around won't help you narrow the choices.
So, we decided to offer our own small selection of books, pre-screened by us. For now, we're focusing on cabinetmaking with sheet goods—projects that can be accomplished efficiently with the help of our precision tools such as the GRS-16 guide rail square or MTR-18 precision triangle.
If you're looking to undertake a cabinetmaking project, these books are worth your time and are sure to reward you with more satisfying results in the shop. Check out the digital flipbook previews on each book for more. And for a limited time, both books ship free within the continental United States.