Posted by Eric on 17th Apr 2018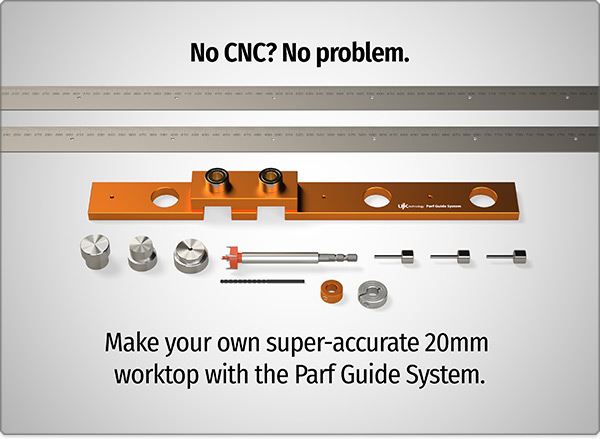 Designed by renowned woodworker and inventor Peter Parfitt, the Parf Guide System (PGS) is a highly accurate means of laying out a pattern of 20mm holes in a work surface quickly and easily. Thanks to the high precision CNC machining used to perfectly position the registration holes along the two Parf sticks and some classical geometry (the Pythagorean theorem), the PGS produces highly accurate hole positions. This is as close as you'll get without a CNC router in your shop.
For a limited time, we're upgrading all PGS orders with our own 10mm stainless steel clamping collar, an improvement over the included 10mm anodized stop collar.
Along with the PGS, we're also offering Peter's Parf Super Dog, Chamfer Tool and other accessories to make your 20mm worktop even more useful. Check it out, below.
A versatile piece of kit which allows you to create a custom 20mm worktop in less than 30 minutes whenever the need arises. The PGS uses two Parf sticks along with a 3mm drill guide and 3mm drill bit to create an accurately placed series of holes with the rows at perfect positions. Learn more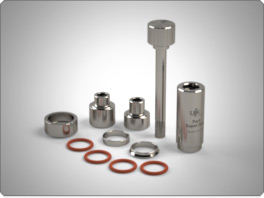 Parf Super Dog
The ultimate 20mm bench dog, the Parf Super Dog can be configured in three modes and locks to your 20mm worktop with a simple twist of the top of the dog, changing tolerance from fine to zero instantly. Once locked, the Parf Super Dog is rock solid--no underside clamping needed! Learn more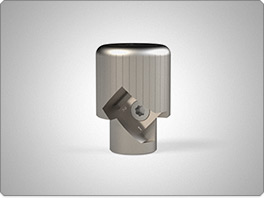 Chamfer Tool
This specially designed tool cuts a neat, small chamfer around a precise 20mm dog hole. Use it on the Festool MFT/3 or any custom 20mm worktop. A shallow chamfer prevents damage that can result from repeated insertion of dogs, clamps and other accessories— not to mention finger snags! Learn more